| | |
| --- | --- |
| The Inherited de Devon Gummersall (2015) | 03 Avril 2017 |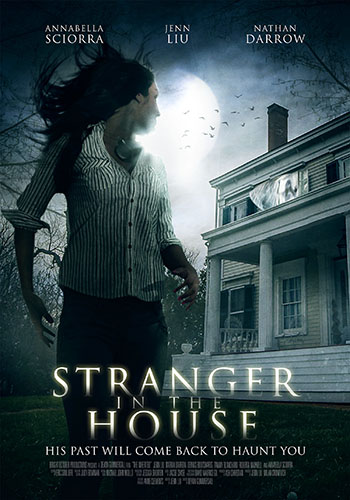 Bonds et rebonds nous mènent de films en films de manière erratique et désordonnée, mais il arrive, au contraire, que notre cheminement se fasse de manière plutôt logique. C'est rare, mais ça arrive. Ainsi, The Inherited, film du jour qui pourrait sembler sortir du fin fond d'une liste de films à voir si on en a vaguement le temps, apparaît aujourd'hui dans notre blog car nous avons découvert un autre film, Reeker, en mars 2007 ! La réaction de cause a effet a pris tout son temps, et cela n'en valait malheureusement pas la peine.
Eve vient de se marier avec Tom et vient s'installer avec lui dans la maison qu'il a reçue en héritage. Il avait déjà vécu ici avec sa précédente femme, morte suite à une longue maladie, et les habitants du coin ne l'ont pas oublié. Eve va faire la connaissance de certains habitants du coin, mais va surtout être confrontée à d'étranges événements au sein de sa propre maison.
Le rapport entre The Inherited et Reeker ? Simplement Devon Gummersall, réalisateur du premier et acteur dans le second. Un lien qui ne nous assurait absolument pas de tomber sur un bon film et nous en avons fait l'amère constatation très rapidement. Car The Inherited, interprété et écrit par Jenn Liu, est un film de fantôme d'une banalité terrifiante. Après une scène d'introduction dont l'utilité reste encore à démontrer, nous arrivons dans la fameuse maison hantée. C'est alors que commence le défilé des clichés horrifiques, avec des situations banales et naïves qu'on croirait tirées d'un scénario écrit par un enfant.
The Inherited nous propose une intrigue peu intéressante et dont nombre de rebondissements sont prévisibles. La simplicité de l'intrigue s'accompagne de dialogues peu inspirés et les acteurs ne peuvent pas faire grand-chose pour mettre du rythme ou du suspens dans le déroulement du film.
Devon Gummersall ne s'est pas réessayé à l'horreur depuis The Inherited et préfère apparemment réaliser des courts-métrages. Jenn Liu, de son côté, n'a pas écrit d'autre scénario de film d'horreur et se concentre plutôt sur sa carrière d'actrice. The Inherited est un bon gros film de fantôme très moyen et inintéressant, et il reçoit très naturellement une pastille orange. Le film a été renommé Stranger in the House aux Etats-Unis, comme le montre l'affiche ci-contre, mais The Inherited reste le titre affiché sur IMDB et nous faisons donc pareil.
Arflane